Unwind The Top Places Of Attraction In Kalimpong
Kalimpong is a hilltop town in West Bengal. It is situated in the Himalayan foothills. The colonial era structure here is the most exciting feature of this place.
There are so many offbeat places near Kalimpong which are slowly getting known to tourists in recent years. In addition to this, Kalimpong is also known for its numerous opportunities.
The highland Durpin monastery and Deolo Park are some of the top attractions in Kalimpong. Writers say that Kalimpong is a naturalist's dream. The beautiful mountains, lush tropical gardens, crystal-clear lakes, and the mighty Himalayas surround Kalimpong on the other side.
Kalimpong: The History Behind The Name Of Hamlet
Kalimpong is a small hill station in the northern part of Darjeeling. This offbeat hamlet amidst the Himalayas is renowned for its pristine beauty. This is the reason why it is known as nature's love.
The Delo Hills are towering in the northern part of Kalimpong. The primary source of water supply to the town of Kalimpong. The Kalimpong market square is the spark of the hamlet.
This hamlet was earlier a subdivision of the Darjeeling district. The town is small and located almost a 2 hour and 20 minutes drive from Darjeeling and Siliguri. The magnificent view of the majestic Himalayan snow peaks and Kanchenjunga is why active tourism in Kalimpong exists.
Kalim means King's minister, whereas Pong means stronghold. So, the name originated from the stronghold of the King's Minister. Yet another saying goes around: Kalimpong is derived from another word.
Kalimpong is derived from the name Kalibong. Locals call it Kaulim. Kaulim is a type of fiber plant that is used for making papers. This tree is found in plenty all around Kalimpong. This hamlet is located at a geographical height of 4200 feet. It is relatively lower in comparison to Gangtok and Darjeeling.
Let's now read the offbeat places near Kalimpong all in detail.
Here's A List Of Some Offbeat Places To Visit in Kalimpong
Kalimpong was once under the dynasty of the King of Bhutan. Moreover, the administration of the Britishers flocked to this part of the country long back in 1864. And this is the reason behind such a high standard of the education system in Kalimpong. It was in 1866 that Kalimpong was made a part of the Darjeeling district.
There are lovely small villages that are around Kalimpong which tourists hardly visit. These tourist spots are known for their incredible charm, mesmerizing viewpoints, and beautiful people who together make the trip to Kalimpong to complete the tour.
Here are some offbeat places that make Kalimpong a worthy place for vacation.
Takdah:
If you are a lover of nature, you must visit Takdah, which is a distance of 40 KM from Kalimpong. It is a treasured secret that most visitors prefer staying amidst every other panoramic scenic destination. There are lush green tea gardens and blossoming orchards.
Pabong Village:
This village is another offbeat destination in Kalimpong. It is a melting pot of diverse kinds of cultures along with the traditions from Lepchas, Nepalese, British, Indians, Tibetans, and even Sikkimese. This village is on the hilltops of the Himalayas, which is 34 KM from Kalimpong town.
Lamahatta: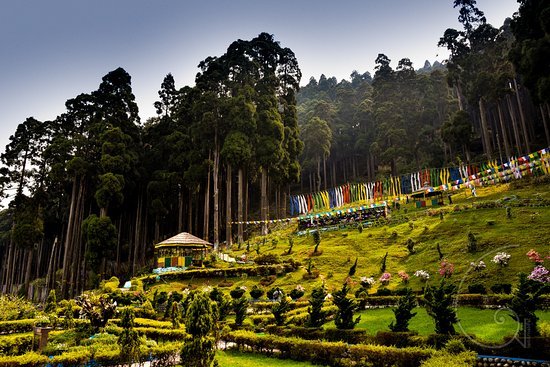 Lamahatta is a tourist spot in Kalimpong that is eager to greet you warmly. It is far away to be a solitary place with bubbling fountains, chirping birds, and winding roads. It is a tiny village that once served as the cantonment facility for British soldiers.
Chuikhim:
Chuikhim is a tiny village in Kalimpong's southern region. It has been a newly found offbeat tourist attraction in recent years. The Himalayas are in the closest vicinity of this village. It is a mesmerizing abode where travelers can relentlessly see flying birds and fantastic sunrise. Lolegaon and Lava are located at a distance of 25 KM above the village.
Deolo Park & Hills: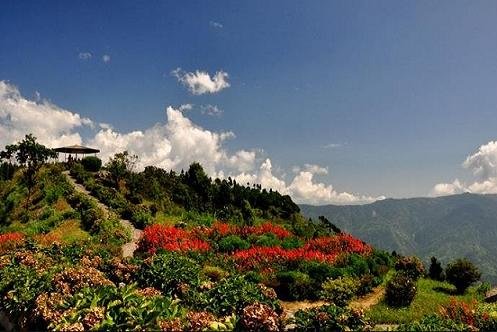 Deolo Hill is a hilltop located in the northeastern part of Kalimpong. Deolo Park attracts visitors from all corners of the country. There is a freshwater reservoir that surrounds the hills. Deolo Hills is heaven for nature enthusiasts. The leisure park is at the summit, ideal for a breathtaking ambiance.
Sillery Gaon: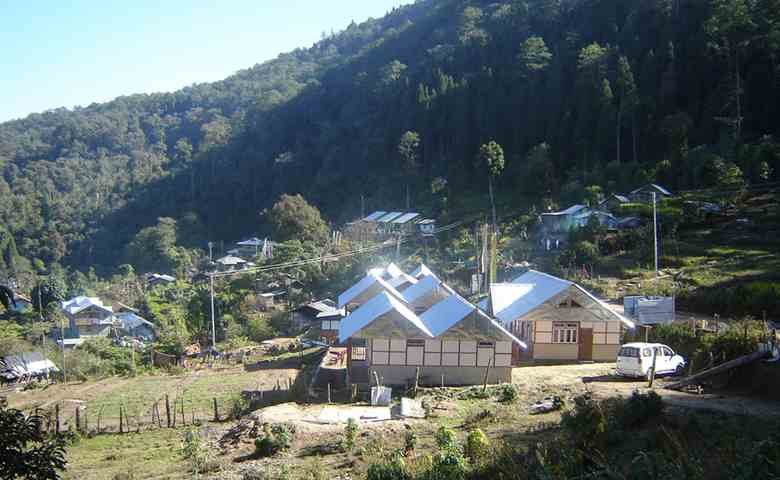 It is a tiny village near Kalimpong. Roughly 30-35 families living in the village support tourism in North Bengal. The unrivaled view of Mount Kalimpong will surely win your heart like heaven. From here, travellers can enjoy a 180-degree view of the Himalayas. However, Sillery Gaon is a spot for outstanding natural beauty which entices visitors to spend some quiet time there.
Silent Valley: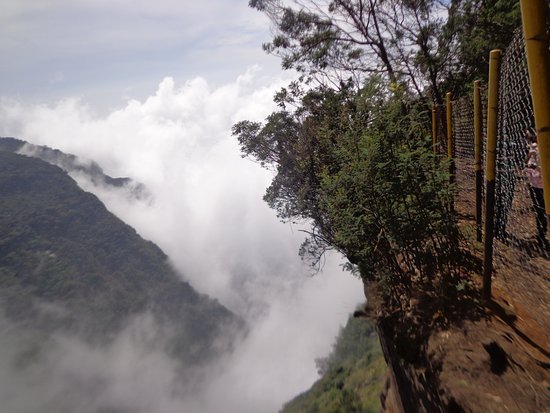 Silent Valley is located at a distance of 2.4 KM from Damsang Fort and 5.7 KM from the Pedong Bus Stand. It is another fantastic spot near Sillery Gaon. During the rainy season, Silent Valley becomes a small body of water. Silent Valley is eminently considered an exciting place to visit in Sillery Gaon.
Lava & Lolegaon: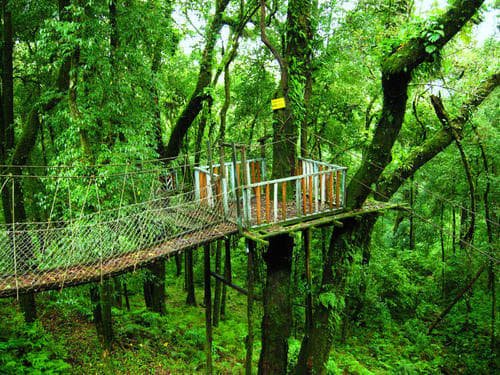 Lolegaon and Lava are located at a distance of 45 KM.2 from Kalimpong. It is a picturesque hilltop village. It can be reached by bus or by car in 2.5 hours. The sun can be seen rising and setting from the observatory. The Canopy Walk in Kalimpong is a well-known tourist attraction. This hamlet is a place to be if you want to experience nature the way it was meant to be shared.
Rishyap:
Rishyap is a village located at the height of 7500 feet. It takes almost about 2.3 hours from Kalimpong to Rishyap. If you are a nature admirer by heart, you must visit this hilltop hamlet. Being a part of Neora Valley, you will see the abundance of flora and fauna around the place.
Zuluk: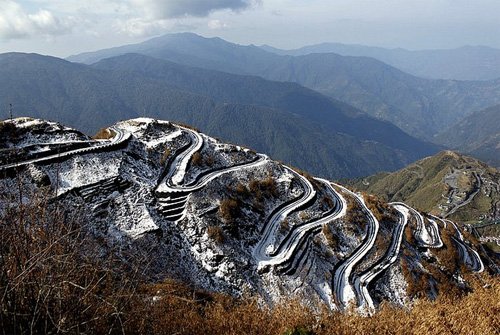 Zuluk is a place to choose if you want to witness the historic silk route. The area is famous for the panoramic view of passes, mountains, comfortable homestays, valleys, lakes, and freshly cooked homemade food. The Old Silk Route is one of the unique attractions of Zuluk. Here travellers visit to make their vacation amazingly memorable.
Mirik: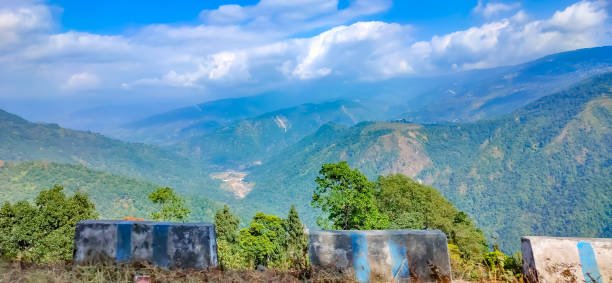 Mirik is a paradise and picturesque tourist spot in the serene hills of
Darjeeling. The name comes from the Lepcha word Mir-Yok. The meaning of the word means a place that is burnt by fire. The beauty and the view of the hills and the mountains in and around Mirik offer great support to the tourism department in North Bengal. Bokar Ngedon Chokhor Monastery is a place that is a must-visit.
Kurseong: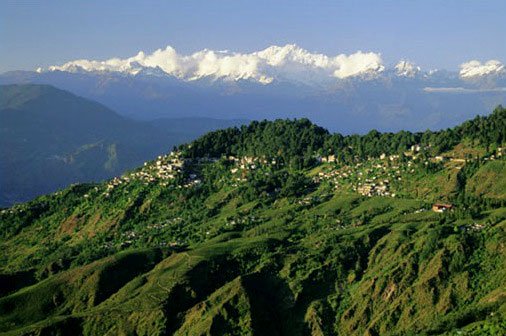 Kurseong is a town and is under the municipality of Darjeeling. It is a hill station located at a height of 1558 meters and is just 30 KM away from Kalimpong. It is also known as the land of white orchids. And, if you love adventure sports, Kurseong is the right place for trekking, paragliding, water rafting, boating, and ropeway trips.
Gangtok:
Gangtok is situated at 1750 meters above sea level. It is one of the most beautiful hill stations in the country. It is a breathing and dynamic bit of paradise in the northeast. Tashi Viewpoint, Jhakri Falls, and Tsomgo Lake are some sightseeing places to have a great time with your loved ones.
Neora Valley National Park:
Travelers can explore a wide range of biodiversity in the forest, which comprises hundreds of varieties of flowers, plantations, and unique animals, which are rare to view in other parts of the country. This park is located at a distance of 44.6 KM from Kalimpong, beyond Lava. The park is spread across the forested land of 88.2 sq km on the mountains.
Some Other Offbeat Destinations Near Kalimpong
Charkhole
Lingsay
Pedong
Rikkisum
Barmek
Chibo
Bidyang
Chisang
Dalapchand
Daragaon
Gitkolbong
Icchey Gaon
Lungchu
Mangerjang
Mayrong Gaon
Milan Top
Nimbong
Kalijhora
Tandrabong
Keramtar
Kashyem Kaman
How To Reach Kalimpong?
Kalimpong is a hamlet that is nearest to the railway junction NJP. The nearest airport is Bagdogra. It takes about 2.5 hours to cross 65 KM through the Teesta Bridge. It is well-connected by road, including NJP, Siliguri, Darjeeling, Gangtok, and Bagdogra.
If you prefer to visit Bagdogra, the route initially passes through the townships of Bagdogra and Matigara before getting to Sevoke Road. Suppose you plan to travel from Siliguri; it will take around 3 hours to reach Kalimpong by bus via NH10 and Rishi Road. The best time to visit Kalimpong is Autumn and Spring.
The city receives direct buses from all the surrounding areas and states. All towns and cities in India are well connected to Sikkim and all offbeat places near Kalimpong. The nearest railway station from Kalimpong is New Jalpaiguri Station. It is situated at a distance of 76 KM away from Kalimpong.
Distance from Kalimpong is-
Gangtok: 78 KM.
Bagdogra: 80 KM.
Gangtok: 78 KM.
Darjeeling: 54 KM.
Siliguri via private & public buses: 74 KM.
What Are The Car Fares Of Kalimpong?
Alto, Maruti Van, and WagonR can accommodate 4-5 people. Larger vehicles, including Jeep and Tata Sumo, can accommodate 8-10 people. Luxury vehicles like Innova and Tavera have up to 8/10 people together.
Bagdogra/NJP to Kalimpong
(small car for 4 people)- 3200/-.
(bigger car for 8 people)-3600/-.
NJP to Kalimpong by shared taxi:
Rs. 250/- to Rs. 300/- per person.
Siliguri to Kalimpong by shared taxi:
Rs. 250/- to Rs. 300/- per person.
Darjeeling to Kalimpong
(small car for 4 people)- 3150/-.
(bigger car for 8 people)-3650/-.
Gangtok to Kalimpong
(small car for 4 people)- 3270/-.
(bigger car for 8 people)-4100/-.
What To See In Kalimpong Tourist Spots?
There are multiple viewpoints to get lovely sights of Kanchenjunga snow peaks, majestic Himalayas, temples, complexes, heritage buildings, flower nurseries, schools, and charitable institutes.
It is one of the most scenic golf courses in the country that is administered by the Indian army, and many more attractive spots that are worth visiting. Standard local tour packages are available that tourists can book to travel with their groups.
Where To Stay & Dine In Kalimpong?
Kalimpong has a wide range of accommodations. There are several heritage lodges and hotels within affordable budgets. But the most convenient option is homestays. There are cheap offbeat places near Kalimpong. There are friendly, cheap, but luxury hotels in Kalimpong that are good value for money.
For dining purposes, in-house restaurants and room services are the main attractions in Kalimpong. Moreover, mid-range and budget restaurants serve different types of vegetarian food and Chinese and Indian dishes. Besides these, there are a few cafes in the market.
Regarding shopping in Kalimpong, the main market area and the shops are available on Rishi Road. You can also try out the Old Market at the 10th Mile, as there are many shops during the trading days in Tibet.
When Is The Best Time To Visit Kalimpong?
The best time to visit Kalimpong is from October to February. The weather is pleasant throughout the year, but the winter months are the best to explore the offbeat destinations. The ideal months to visit Kalimpong are mainly March to May and September to November.
It is due to the lush greenery that is so soothing to the sight itself. In the summer, the temperature ranges between 16 to 25 degrees, but in winter, it varies between 7 degrees to 16 degrees. On average, it rains for about 110 days in a whole year.
Common Trip Itinerary From Kolkata to Kalimpong & Darjeeling
Day 1: Start Traveling From Kolkata to NJP station.
Day 2: NJP-Mirik-Darjeeling.
Day 3: Darjeeling Sightseeing.
Day 4: Darjeeling-Kalimpong.
Day 5: Kalimpong Sightseeing (night stay).
Day 6: Kalimpong-Lava-Lolegaon Sightseeing.
Day 7: Return to NJP
Day 8: Return from NJP/Siliguri to Kolkata.
What Are The Incredible Things To Do in Kalimpong In 2023?
Here is a list of the 13 things to do in Kalimpong are-
Deolo Hill.
Cactus Nursery.
St Teresa's Church.
Crockety.
Durpin Dara Hill.
Haunted Morgan House.
Neora Valley National Park.
Himalayan Handmade Paper Industry.
Zong Dog Palri Fo Brang Gompa.
Lepcha Heritage Museum.
Durpin Gompa.
Haat Bazaar.
Shanti Kunj.
Frequently Asked Questions About Kalimpong Tourism
Q1. What is the distance between Kalimpong from Darjeeling?
Ans1. The distance between Kalimpong and Darjeeling is 72.8 KM.
Q2. Is it safe to plan a trip to Kalimpong?
Ans2. Yes, it is safe to plan a trip to Kalimpong. It is recommended to avoid a rough plan for vacation during pandemic conditions, but now it is highly recommended to continue your journey toward Kalimpong.
Q3. Do you think that Kalimpong is higher in comparison to Darjeeling?
Ans3. Kalimpong is located at a height of 1347 meters. It is 52.5 Km away from Darjeeling. On the other hand, Darjeeling is much more crowded and is almost 75 Km away from Siliguri, which is at a height of 1587 meters.
Q4. What can you purchase in Kalimpong?
Ans4. Kalimpong is a wonderful place for shopping. For those travelers who prefer shopping in new places, Kalimpong has such marketplaces for them. Exciting things like cheese, handicrafts, embroidery handicrafts, purses, bags, Tibetan Jewellery, artifacts, and more can be purchased at the markets in Kalimpong.
Q5. Is it worth visiting Kalimpong?
Ans5. Kalimpong is worth visiting; if you have planned for Darjeeling and Sikkim, then Kalimpong is a must-visit place to add to your list. You can do many activities to enjoy your tour in Kalimpong and visit all other offbeat places near Kalimpong.
Q6. Which is the perfect time to explore the beauty of Kalimpong?
Ans6. The right time to explore Kalimpong and all other offbeat destinations nearby is from March to May and then from September to February. It is best to avoid the monsoon months as travelers can encounter landslides, heavy rainfall, roadblocks, and many more.
Final Words
Kalimpong is an excellent offbeat destination to base your vacation in North Bengal. The hamlet has 50,030 people, as per a recent census report. Kalimpong town itself is small and is covered by lush greenery. There is no restriction as such while traveling to Kalimpong. It is one of the best places to purchase property lands as the soil here is very fertile.
It also offers immense tourism opportunities. If you plan to visit North Bengal, exploring the offbeat places near Kalimpong is a must-visit place.
Are you looking to book your holiday trip to Kalimpong?
Why wait anymore? Book your tickets today.