Darjeeling Offbeat Places That Should Be In Your Travel Bucket List
Are you someone who loves to travel? If yes, here's another blog to help you plan your next trip. Darjeeling is a place with some wonders to enjoy with your loved ones.
People visit Darjeeling offbeat places from all corners of the globe. They enjoy seeing the majestic tea gardens, paddy fields, orange orchards, clean lakes, snowfall, mighty Himalayas, and many other places which have gained popularity over time.
Dive Deep Into The Touring Of The Offbeat Places In Darjeeling
The offbeat places near Darjeeling can be enjoyed within a limited budget starting from 6500/- onwards. There are customized tour packages also that can make your vacation trip some of the best indeed. Moreover, there is a wide range of homestays, resorts, and hotels to stay at a very cheap rate. Safety and security are just incredible at all of the accommodation options.
Traveling is a passion that will make you learn about the history and geography of a place from very near. Darjeeling has been a popular destination for tourists, a popular spot in West Bengal for a long time. Multiple offbeat places near Darjeeling are a splendid choice for travelers who prefer spending fun-filled activities.
Darjeeling: An Overview Of The Place
Darjeeling is a small town amidst the hills. It is situated on the foothills of the Himalayas. The weather here is always calm and perfect for travelers to enjoy their trip, mainly during summer.
Darjeeling is mainly known for the distinctive black tea grown on the plantations that mark the surrounding slopes, with Mt. Kanchenjunga amidst the world's highest peaks. The taste of Darjeeling tea has pride in place in every tea leaf. Moreover, the area is free of all kinds of vehicular movements.
If we talk about the weather, the weather of this place remains between 9'C till 11'C. The total area that the site covers is 8.44 sq km. The elevation of the site is 2,045 m above sea level. It is a small hilly locality in the Darjeeling Himalayan hill religion of West Bengal. For better visual views, you can go through the youtube video and check them to enjoy a worthy vacation.
What Makes Darjeeling So Popular?
Darjeeling is called the Queen of the Hills. It is favored as a tourist destination, noted for its scenic beauty, ancient forests, quaint houses, and friendly people. The Kanchenjunga peak is visible from Darjeeling. Viewing the sunrise at Tiger Hill gives tourists a chance to soak up the first rays of the sun amidst the highest mountains of the world.
The mountain panorama look is perfect for cinematic photography or shooting. The offbeat places near Darjeeling are set amidst the slopes of the Lesser Himalayas. It offers a picturesque view noted for its scenic beauty—tourists from all over the globe throng here, mainly from June-September every year.
Set amidst the emerald green tea gardens and snow-capped Himalayas, the British founded Darjeeling in the 19th century. The place showcases the influences of Tibetan culture in their craft, culture, and cuisine. The beautiful colonial architecture of the site marks the pretty little town.
Darjeeling tea is almost the most expensive tea in the world. This pertains to the unique taste, quality, and limited production. In addition, Darjeeling conjures the vision of snow peaks steeped in splendor along the land of the breathtaking beauty crowned by the majestic hills.
How To Reach Darjeeling Conveniently?
By Air: Bagdogra is the nearest airport. It is at a distance of 71 KM from Darjeeling. There are connected flights from Kolkata. Delhi, as well as Guwahati. Moreover, all flights are connected to Darjeeling from all major destinations. IndiGo, SpiceJet, Jet Airways, and others have direct flights from Delhi, Guwahati, and Kolkata, which will take hardly 3-4 hours. The starting price of the air tickets is Rs. 5938/-. And may go up to Rs. 10,951/-.
By Road: To reach Darjeeling, there are multiple overnight buses with connections from all major cities of India. There are buses from Siliguri, Kurseong, and Kalimpong that connect Darjeeling through the Sevoke Road smoothly. You can take these buses to visit other destinations that are near Darjeeling.
By Rail: Darjeeling Railway Station is the nearest station where trains from all significant connecting cities arrive daily and weekly. In addition, there are two other railway stations in this place, namely Siliguri and New Jalpaiguri. These railway stations also have direct railway connections from all prominent locations in the country and the world simultaneously. It connects Mumbai, Kolkata, Bangalore, Cochin, and Chennai in about 7 to 8 hours.
Some Popular Places Near Darjeeling Are As Follows:
Kurseong.
Pelling.
Kalimpong.
Gangtok.
North Sikkim.
South Sikkim.
Lachung.
Lachen.
Nightingale Park.
Himalayan Mountaineering Institute.
Darjeeling Ropeway.
Please Note:
You can also take the local transport in Darjeeling to enjoy the famous and ubiquitous mode of transportation. It is known for the four-wheel land rover to drive to navigate steep and narrow roads on the hilltops. It is best to contact a reliable tour operator who can offer Darjeeling Packages within your budget. The lowest price range is Rs. 9,800/- for any Darjeeling trip package.
Here's A List Of The Offbeat Places Near Darjeeling-
Tiger Hill: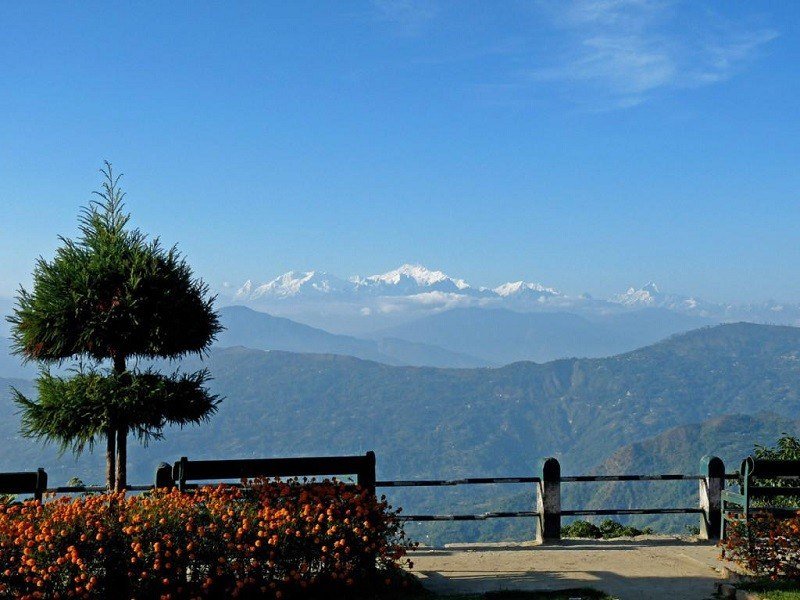 While searching for offbeat places to travel in Darjeeling, Tiger Hill is the first name that hits our minds. It is merely at a distance of 14.2 KM from Darjeeling. It is the hilltop known for its mesmerizing morning views. You can book a taxi from the hotel you have put up to glimpse the offbeat places near Darjeeling.
Kurseong:
Kurseong is crowned as the Land of White Orchids. It is a famous hill-station charm that satiates the inner self of a mountaineer. It hardly is at a distance of 30 to 32 KMs. You can expect waterfalls, temples, Buddhist gompas, and tea gardens. The flower beds in this part of Bengal are highly innovative and look like a newlywed bride.
Batasia Loop: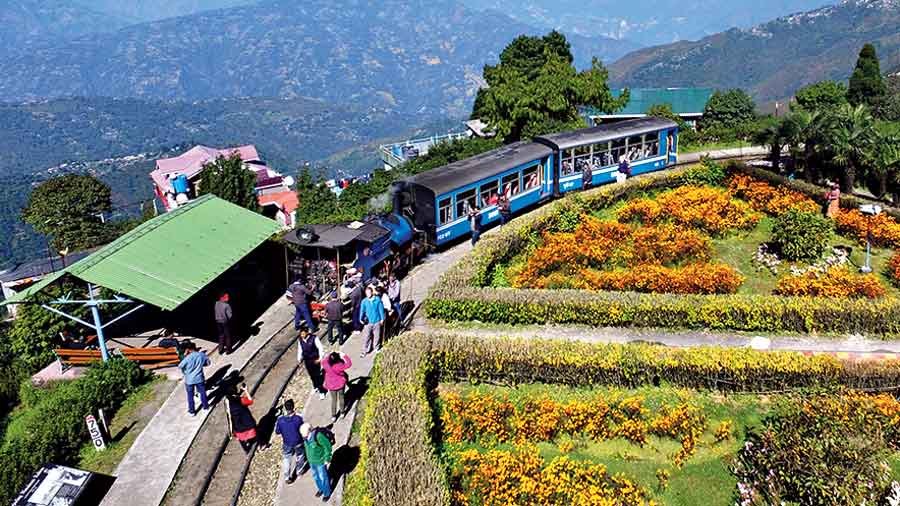 Batasia Loop is another offbeat place in Darjeeling where people can move around on a toy train. Batasia Loop is known for the railway loop that wraps around a tunnel near Ghoom station, West Bengal. A railway loop wraps around a hilltop creating an offbeat location. This place is at a distance of 4 KM from DHR.
Sittong:
Sittong is a part of the Kurseong district. It is one of the prettiest nests for East Himalayan villages that you can lay your eyes on. There are multiple orange orchids around Sittong, an appealing place near Darjeeling that is a part of any offbeat vacation plan.
Lamahatta: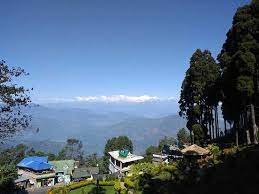 Lamahatta is where tourists long for solitude in everyone's lives. It is a small village located 23 KM away from the main town of Darjeeling. It is a pine forest with a beautiful view of Mt.Kanchenjunga. This village is amongst the most beautiful offbeat places in Darjeeling. The major attraction of this place is the offbeat road adventure for a romantic honeymoon place.
Lepchajagat:
This small village is located 19 KM from Darjeeling and at almost 6,599 feet. It is amidst the dense forest of pines, oaks, and rhododendrons. It offers a place to view the Kanchenjunga peaks starting from Darjeeling. This area is considered to have a serene experience. The distance of the site from Darjeeling is 14.2 KM.
Tinchuley: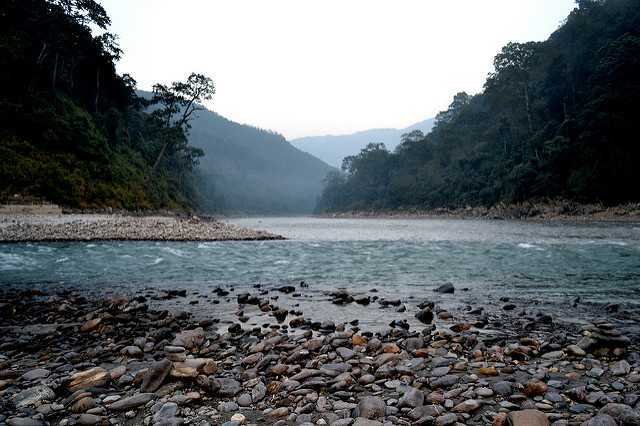 The name of the place stands for three chullas. It takes a day's tour to reach this village. It is a gem of Darjeeling's offbeat places. Walking in the tea gardens and orchards can make people appreciate the beauty of the hills. It is possible to travel by local transport. The cuisine in this place is also tasty, and tourists prefer eating.
Choto & Bada Mangwa: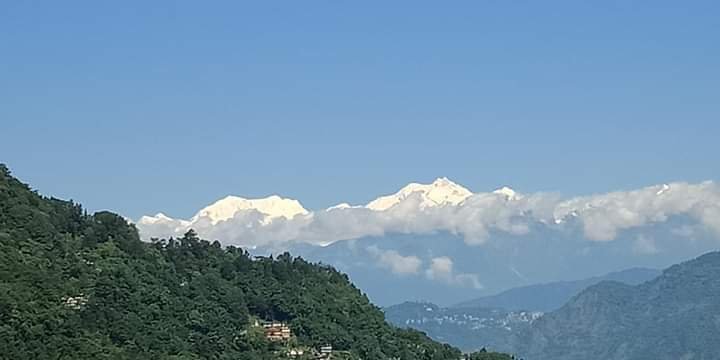 You will enjoy being in the paddy fields and the orange orchards. It is a paradise amidst 25.3 KM away from Darjeeling. Tourists gather here to enjoy adventurous tours, hiking, rock climbing, bird-watching, and photography in places that make your day feel great.
Takdah: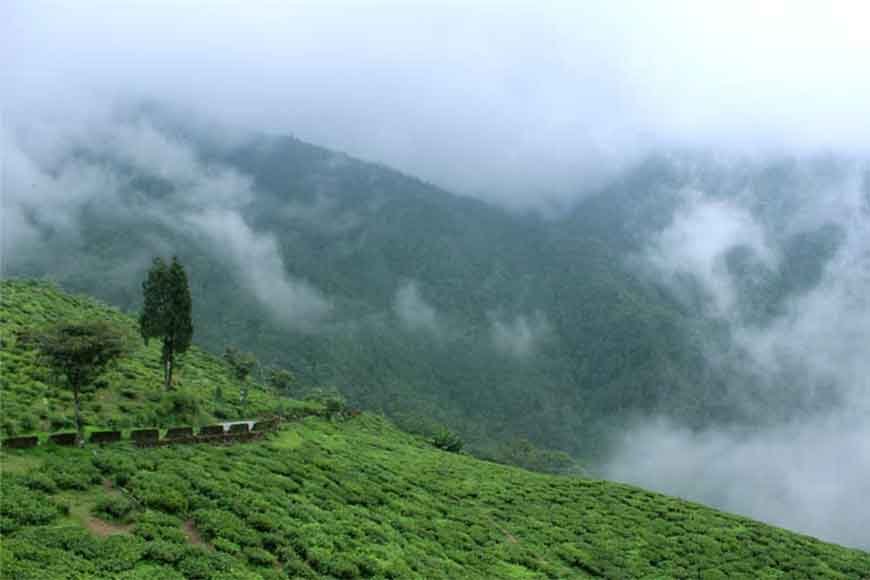 Takdah is a place where you can enjoy the art and architecture in West Bengal. Some remnants still stand tall in this town since British times. Besides this, you can walk around the tea gardens by visiting the Takdah Monastery to understand the culture and heritage.
Chatakpur:

The people of North Bengal here are known for the seriousness of nature. These are eco-friendly villages known for being one of the Darjeeling offbeat places. Thus, make sure you get your booking in advance to book a room in that eco-friendly cottage for you.
Rishyap: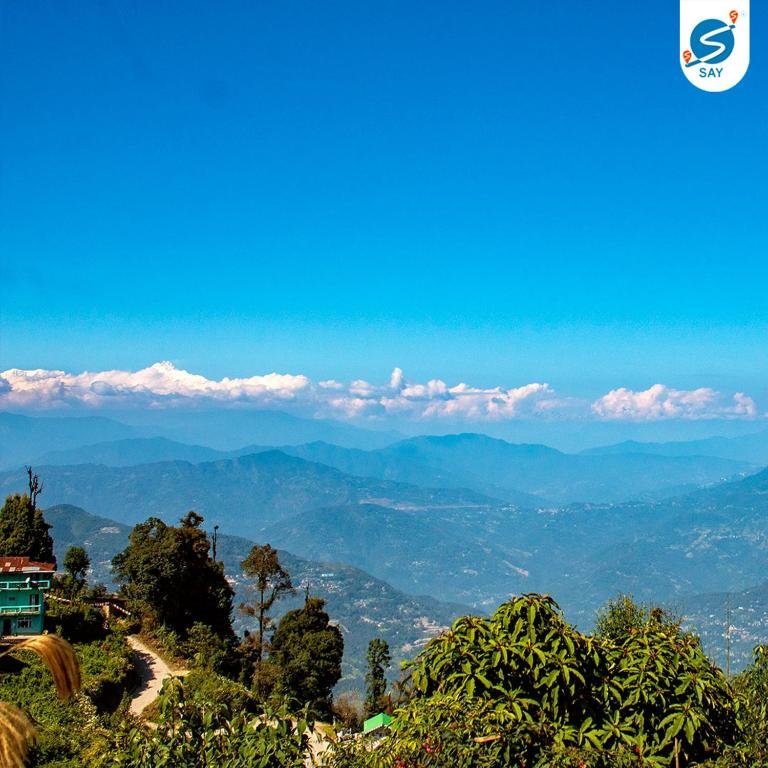 Rishyap is a small hilltop village in Darjeeling, cradling in the valleys of the Himalayas. The picturesque view of Mt. Kanchenjunga is just stunning. Besides the tourist attractions, there are several offbeat places near Rishyap. It is also known as Rishop. You will fall in love with this tourist place.
Mirik: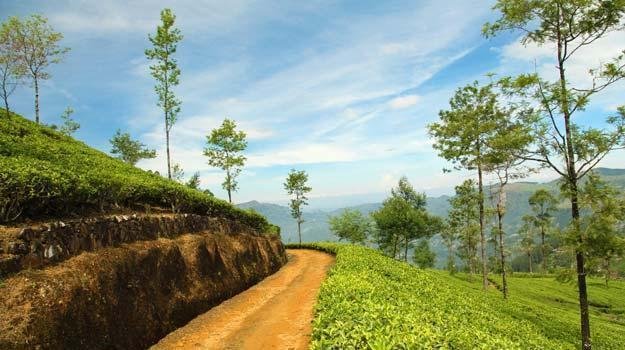 This is one of the offbeat places near Darjeeling, famous for newly married couples. Some solo travelers love to enjoy the tour of Darjeeling and other places in North Bengal. It is a hill station set along the lake where the East Himalayas presents a pleasant environment. Many tourists enjoy boating in Mirik and also spend some time exploring the tea gardens and orange orchards.
Yuksom:
While exploring North Bengal, Yuksom is one of the best Darjeeling offbeat places. It is famous for being the base camp for those who love trekking and mountaineering during the trekking season. It takes almost 3 hours from Siliguri to reach Yuksom village. There are multiple places for accommodation in this place with all possible amenities and facilities in the hilltop village. The weather here is also excellent and thus supports tourism in this part of North Bengal.
Rimbik: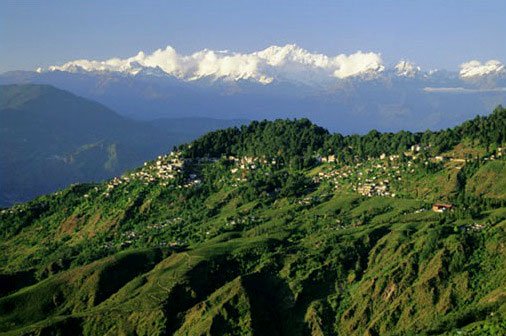 The tiny village of Rimbik offers a vast opportunity to explore the place and the landscape of the area wisely. It will be best if the travelers take the best route to Rimbik. It is 56 KM from Darjeeling. It is advised to book a private taxi from a hotel or even hire a self-drive car for a day. The tiny village unfolds surprises when exploring the unique trails, flora, and fauna of North Bengal.
What is the best time to visit offbeat places near Darjeeling?
The best time to visit Darjeeling is during the summer months between April and July 1st week. It is the time when the weather is pleasant. Moreover, many people can also visit during the winter months from October till January mid-week.
The weather after that turns out to be too cold, and there is a possibility of experiencing landslides. In addition, there is a sudden change in the temperature at the end of October as a slight cold reign in this portion of the country.
Winter is the peak time to visit Darjeeling offbeat places as it takes less time to travel. And it will also help you if you plan to book homestays in Darjeeling for better savings. The temperature at this time of the year ranges between 5 to 7 degrees Celsius.
Parting Lines
Darjeeling offbeat places offer a magical world of the orange village and the paddy-field towns that await the presence of tourists who love to enjoy a holiday package to Darjeeling. It explores some of the best Darjeeling offbeat places in and around it.
The hills come alive during November and December when travelers can gather together to celebrate the occasion. For a better sketch of the routes, it is best to go through Google Maps and find the best way to travel to Darjeeling.
So, the next time you plan a trip to the hills, make sure you have Darjeeling on your list.